view all news
Complete Story

03/24/2022
Member Q&A with Mary J. Wall, MD, JD
OSMA Thought Leadership
---
OSMA member leaders work tirelessly on behalf of our members to ensure OSMA is meeting the needs of physicians and responding to the ever-changing healthcare landscape.
---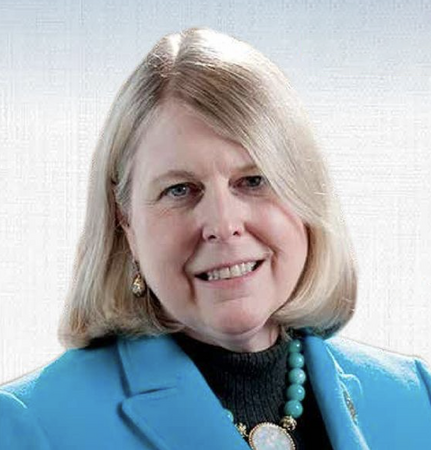 Mary J. Wall, MD, JD
Toledo/North Central Ohio

32-year member

Medical Director, Nuclear Medicine, Bon Secours Mercy, Toledo Region
---
Q: Tell us about your medical career. What is your role and where are you currently practicing?
A: My career is varied. After residency and fellowship in New Jersey, and a stint in the U.S. Army, I wanted to move to an area where I could make a difference. I worked first for a small rural Ohio group, then worked through locum tenens placements while going to law school, which was in my general wish list since high school. I then started a multiple small rural hospital Radiology group, which was unsuccessful, ahead of its time and pinched by labor market trends, logistics, and payor mix.
I eventually wound up working for an HMO, Kaiser Permanente of Ohio in Cleveland. After 7 years, Kaiser pulled out of the Ohio market, and the medical group was transferred to Mercy, who closed its Cleveland operations in less than 3 years. However, Kaiser provided me with the schedule flexibility to serve the OSMA and its members in various capacities, including the Governor's Medicaid Expansion Workgroup, eventually as OSMA President.
Ultimately I secured a position with Mercy Radiology Group in Toledo, and within a year that group was transferred to Columbus Radiology, where I have found a home for the past 5 years.
In short, change has been a constant in my career, but has provided me with a bulging "toolbox" to deal with outside factors. I have pretty much practiced in most scenarios:
government/military
private practice
practice management
managed care
hospital employee
large national corporate employee
large practice employee.
Much of my career has been spent with underserved or at risk populations, both rural and inner city urban. My current employer has many contracts with Mercy Bon Secours, a ministry driven system, considered a "safety net" system due to their mission of caring for the poor and underserved.
My current practice scenario allows me to practice a wide gamut in the Radiology realm, although much of my time is spent on Mammography and Nuclear Medicine. I especially proud to participate in the Mercy Toledo mammography program which has been designated a Center of Excellence in Mammography. Mercy's breast centers are busy, and it is a constant challenge to counsel, advise and care for our population, many of whom are at risk. Healthcare equity is a priority at our facilities.
As Medical Director of Nuclear Medicine I also serve as Radiation Safety Director for the six hospital facilities in the Toledo area, including radiation therapy and gamma knife neuro tumor therapy units in Perrysburg. I am also in charge of the Nuclear Medicine training for all the Cardiology Fellows training in Mercy Toledo/St. Vincent's. It's my job to teach in concert with my colleagues and to ascertain and certify that each Fellow is adequately trained in imaging to sit for their board exams.
---
Q: How long have you been a member of OSMA? What are the different ways you have been involved in the organization over the years?
A: I have been part of OSMA for 32 years. I joined the Huron County Medical Society within a month of moving to Ohio and became an officer there within a couple of years.
When the county delegate has a conflict, I served as an alternate when attending law school, becoming delegate for a few years, and District Councilor. While on Council, I served on the Auditing and Appropriations Committee, worked on Bylaws changes, and eventually on Governor Kasich's Healthcare Transformation Team, ensuring physicians had an opportunity to participate in the development of clinical metrics and standards for Medicaid expansion. During my presidency OSMA rolled out their opioid safe prescribing program.
---
Q: What are you looking forward to in working with the OSMA Council this coming year?
A: Currently I am the founding President of the American Academy of Legal Medicine, a national organization devoted to Healthcare Legal education. I would love to work on a cooperative effort with the Ohio State Bar Association to involve students in understanding the healthcare system and legal environment.
---
Q: What do you see as some of the biggest issues facing healthcare in the coming year? How can OSMA work to address these issues?
A: Healthcare equity is certainly an important issue these days. This is especially concerning as it is paired with the glaring problem of physician shortage. We need to maximize efficiency to deliver adequate care. Providing physicians with tools to maximize efficiency and stretch supplies is essential for healthcare in the near future.
---
Q: What are some of the ways in which OSMA has supported your medical practice?
A: OSMA has given me so much. From leadership guidance to updates on current practices during the pandemic to alerts on upcoming rules changes, and much more. The newsletters have been great. Not to mention advocacy.
---
Q: How can Ohio physicians get involved in OSMA and get the most out of their membership?
A: Just email or call any of leadership or the OSMA staff. You will find a spot. Read the newsletter. Attend an annual meeting or the fabulous practice symposium.
---
---
If you'd like to get in touch with OSMA leadership or learn more about Council, please email council@osma.org.

---