view all news
Complete Story

06/02/2022
COVID-19 Treatments & Testing: What to Know
While health officials and physicians continue to educate and advocate the public about the importance of getting vaccinated as an important COVID defense against serious illness or hospitalization, physicians also have access to an array of treatments that can be provided to patients that do get infected with COVID-19.
A variety of resources and education are available at the state and federal level to help assess the current science, understand the availability and access to testing and treatments, and learn how to better educate patients. The information sources below continue to be fluid, and we encourage you to check these resources frequently.

Testing & Treatment:
---
Medication & Treatment:
View ODH Patient Treatment Resource >
Webinar - Oral COVID-19 Antivirals with a Focus on Paxlovid
Watch at your convenience (46 minutes)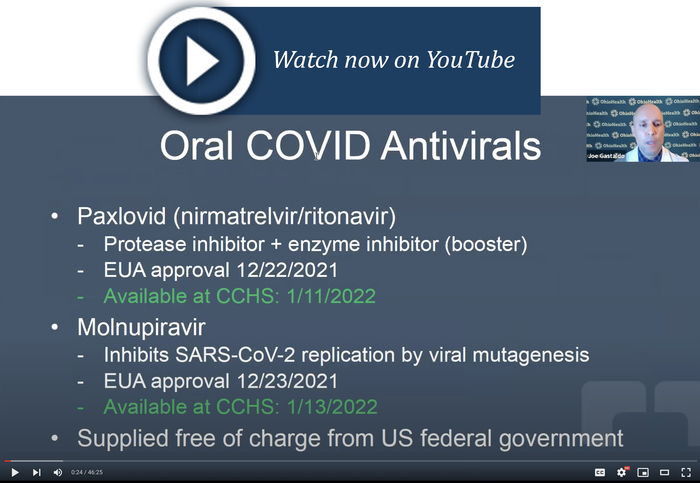 Reference links from the webinar presentation include:
---
---
QUESTIONS or CONCERNS?
Please contact OSMA at (800) 766-6762 • info@osma.org, or the Ohio Department of Health at therapeutics@odh.ohio.gov
---

---