view all news
Complete Story

03/21/2023
Women's History Month: What being a female physician means to Dr. Lisa Egbert
---
March is Women's History Month, and there are countless women trailblazers in medicine to celebrate. Women like Dr. Elizabeth Blackwell, the first female doctor in the U.S.; Dr. Rebecca Lee Crumpler, the first Black woman doctor; Dr. Virginia Apgar, the physician who developed the Apgar score; and Dr. Gerty Cori, the first woman to win the Nobel Prize in medicine.
OSMA is proud of the strides made by women in medicine and proud to represent more than thousands of female members.
In honor of Women's History Month, we asked past OSMA President Dr. Lisa Egbert a few questions about what being a woman physician means to her:
---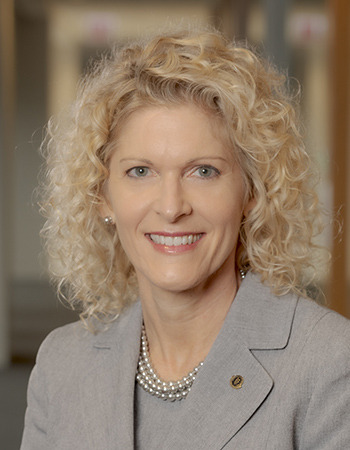 Q:

What was your inspiration to become a doctor?
A: My mom was a nurse, When I was young I told her I wanted to be a nurse too, but she responded, "no you want to be a doctor." From my earliest memories on I was determined to be a doctor.
---
Q:

What is the most rewarding part of being a physician?
A: Taking care of my patients in the office, in the OR, and in the delivery room and knowing that I'm improving the lives of others. That's the reason I do what I do every day.
---
Q:

What are some of the challenges faced by women physicians?
A: Work-life balance and being a mom and a doctor was the toughest challenge I faced in my career. Also, navigating being "the boss" and female is also challenging, especially for younger women physicians.
---
Q:

What would you say to other girls and young women interested in pursuing a career in medicine?
A: Don't be afraid to go for your dream, and don't let someone talk you into doing something else if your dream is to be a doctor. We need good doctors; we need strong leaders at the head of the health care team. Medicine is a calling, not just a career, and you can make it work for you and still find a way to have everything else in life that you want too.
---
Q: What are the benefits of OSMA membership for women physicians?
A: For me, finding a network of female colleagues with the same drive to advocate for the future of medicine was an immense benefit. These mentors and colleagues helped me to navigate so many of the challenges of being a woman physician.
---
---
If you'd like to get in touch with OSMA leadership or learn more about Council, please email council@osma.org.

---