Business Relief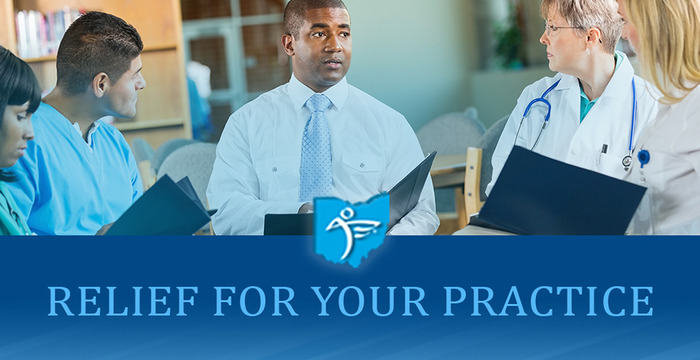 The COVID-19 pandemic has caused major disruptions to healthcare delivery systems and most physician practices. New information is being released each day to assist small businesses and employees. OSMA's webinars on this topic are also available to you. Changes are being made that are specific to medical practices and we will include new information here as we receive it.
---

Order your PPE Needs through OSMA's Group Buying Partnership
Through ActionPPE, we are collaborating with medical societies around the country to connect medical practices with reputable and certified PPE suppliers. As a result, you can purchase masks, face shields, gowns and more online and have them shipped directly to your practice.
Learn More >

---
SBA Releases New PPP Forgiveness Information
The Small Business Administration (SBA) released new PPP FAQs that address eligible payroll and nonpayroll costs as well as loan forgiveness reductions. It includes new information about costs incurred before the Covered Period and further details how to determine the amount of owner compensation eligible for loan forgiveness.
Get the Details >
---

Free Webinars
Paycheck Protection Program Update:
How Do I Get My PPP Loan Forgiven?
---
How to Lead & Manage Through Change
---
Remote Technologies:
Addressing Security Concerns of Working Remotely
---
PPP Loans for Medical Practices:
Maximizing Forgiveness & Minimizing Reduction for Your Paycheck Protection Program Loan
---
HR-focused Physician Webinar:
Employment & Staffing Issues in the Medical Office Due to COVID-19

---
Relief Categories: