view all news
Complete Story

10/14/2021
Council Q&A with Gregory Surfield, MD, FACS
OSMA Thought Leadership
---
OSMA Council Members work tirelessly on behalf of our nearly 10,000 members to ensure OSMA is meeting the needs of physicians and responding to the ever-changing healthcare landscape.
Over the past year, the role of the Council members has become even more important as OSMA has responded to the COVID-19 pandemic. Providing feedback on COVID support, guiding our physician well-being programs and supporting advocacy efforts and public health campaigns are just a few of the ways Council members have been on the front-lines of helping OSMA work toward our mission of bringing physicians together for a healthier Ohio.
Get to know your OSMA leaders!
---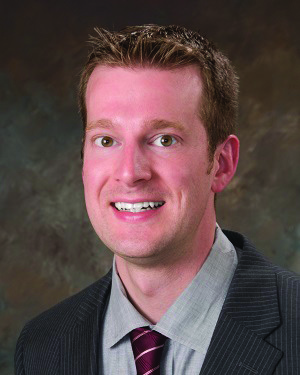 Gregory Surfield, MD, FACS
District 4, At-Large Councilor
Plastic Surgery

9-year OSMA Member
---
Q: Tell us about your medical career. What is your role and where are you currently practicing?
A: I currently run a solo private practice in Sandusky. I recently switched from hospital employed to private practice in 2019, and I am enjoying working with patients through my private practice.
---
Q: How long have you been a member of OSMA? What are the different ways you have been involved in the organization over the years?
A: I have been a member of OSMA for nearly 10 years. I initially served on the Membership Task Force.
---
Q: What are you looking forward to in working with the OSMA Council this coming year?
A: This is my first year as Councilor. Looking forward to figuring out the best way to serve as Councilor for the rest of my term and possibly more.
---
Q: What do you see as some of the biggest issues facing healthcare in the coming year? How can OSMA work to address these issues?
A: Obviously the past year plus has led to significant challenges for many practices and have caused some rapid changes to regulations. OSMA has been very important in highlighting these changes that seemed to change weekly if not more often. As some of these changes are reverted back to pre-pandemic and additional changes are made, OSMA can help by making members aware of these changes as they happen.
---
Q: What are some of the ways in which OSMA has supported your medical practice?
A: In addition to OSMA helping me keep up-to-date on changes in the regulatory arena, I have benefitted from some of the group discounts available as the member rate for things like malpractice coverage. My malpractice discount benefit alone more than covers my annual membership fee.
---
Q: How can Ohio physicians get involved in OSMA and get the most out of their membership?
A: It's pretty simple to get involved. Find a committee or taskforce of interest and apply. They may need the help and if not they will know of your interest and may be able to refer you to a similar committee or taskforce. Check out the OSMA website. There is lots of helpful information on there for every aspect of medicine.
---
---
If you'd like to get in touch with OSMA leadership or learn more about Council, please email council@osma.org.
---