view all news
Complete Story

10/17/2022
Update from Our Summer Scholar, Anirudh Prabu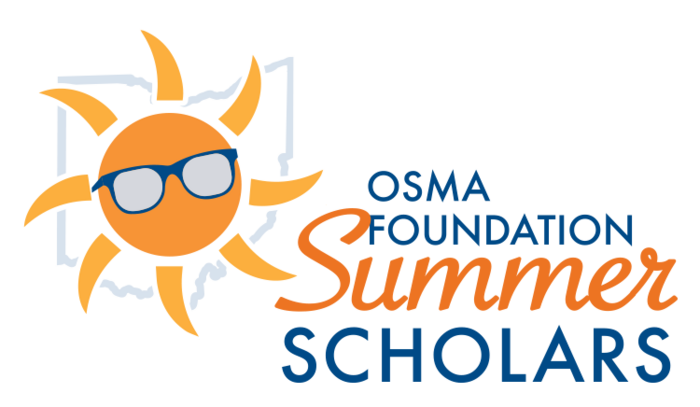 ---
The Foundation is receiving more updates from our 2022 Summer Scholars recipients regarding their progress and their internship experiences.
Watch Anirudh Prabu's update: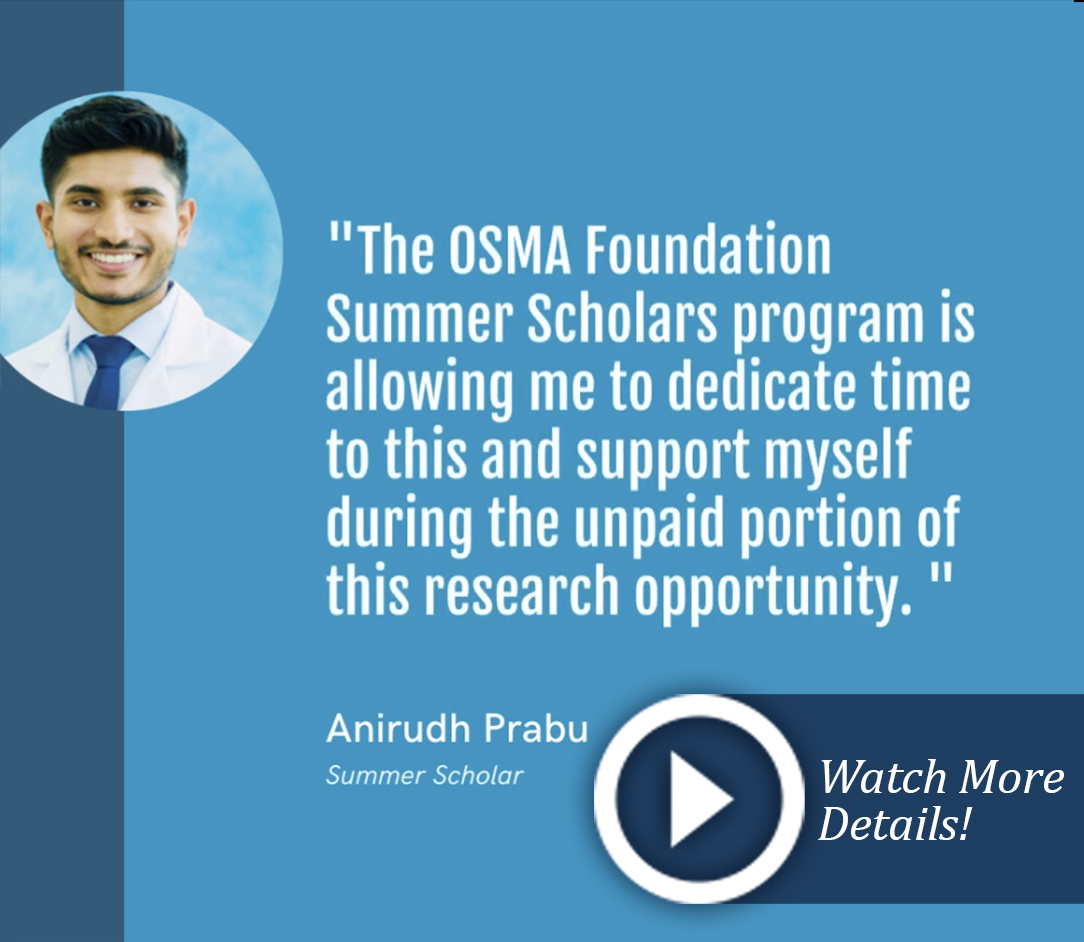 ---
Research Program: MEDTAPP Diabetes Quality Improvement Project (https://grc.osu.edu/projects/diabetes-quality-improvement)
Medical School: Case Western Reserve University School of Medicine (Rising M2)
Undergraduate: Washington University in St. Louis
Hometown: Richmond, VA
"I helped write papers related to medication adherence and racial disparities in the diabetes outcomes for primary care practices funded by the Ohio Department of Medicaid that participated in the quality improvement project.
The OSMA Foundation Summer Scholars program allowed me to dedicate time to this and support myself during the unpaid portion of this research opportunity. After dedicating time to this project, I am confident I want to pursue a career as an FQHC primary care physician and work on improving the delivery of primary care for Medicaid populations.
Working with the Center for Medicare and Medicaid Services, Office of Minority Health taught me more about health policy and how we can reduce disparities in Medicare fee-for-service beneficiaries (including dually-eligible beneficiaries). I hope to continue exploring health policy in the Medicaid space and study the impact of innovative payment/delivery models on improving patient care."

---

---

---