view all news
Complete Story

11/13/2022
Update from Our Summer Scholar, Noelle Thompson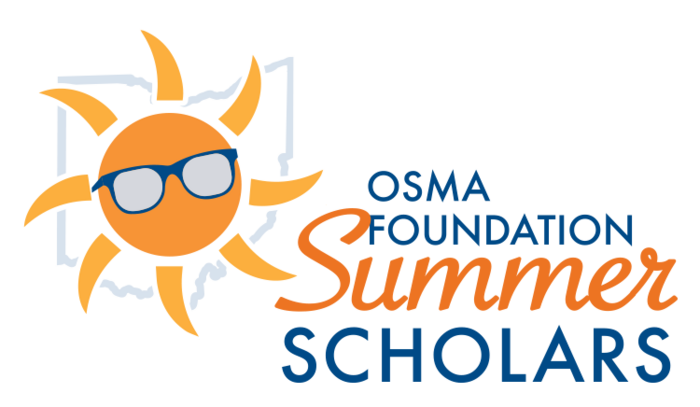 ---
The Foundation is receiving updates from our 2022 Summer Scholars recipients regarding their progress, their internship experiences, and reflections on what is next in their medical career journey.

Noelle Thompson
---
Tell us about your summer research program. What are you working on?

This summer I am working at the Foundation for Innovative New Diagnostics (FIND) in Geneva, Switzerland. FIND is a UN affiliated organization and global non-profit that is considered a leader in improving and advancing diagnostic equity and capacity around the world. This is a huge need in medicine and the gaps in it have been further highlighted over the last few years. My project this summer is to lead a research project where I am conducting a mixed-methods analysis of Global Fund data to better understand the extent of use of geospatial analysis across diseases, and association between disease specific or health systems strengthening grant amounts, grant performance and other epidemiological, socioeconomic, and geographic data. The results from my project will inform future approaches to building global diagnostic capacity such as the development of standardized diagnostic network optimization frameworks. It will also inform how future investments will be made in diagnostic systems to further improve health equity and value in low and middle-income countries. On top of interning at this organization, I am also participating in a global policy bootcamp through Duke where I am taught by directors at the World Health Organization and Duke University on Global health issues and ways to further improve the way that quality care is delivered. As a fellow, I will also participate in various site visits of UN organizations/affiliated organizations across Geneva to gain better exposure to how they are improving health care. Working in Geneva this summer and being a part of this program has enabled me to be active in other opportunities that have enhanced my career and professional development such as learning from international healthcare leaders at a World Health Assembly side event put together by the Global Surgery Foundation.


---
What impact has the OSMA Foundation Summer Scholars program and internship had on you and your research/career goals?
My personal and professional goals are to be a vibrant, citizen and international health care leader who strengthens local and global equity. My specialty of interest is surgery. This incredible opportunity to be both a Duke-Geneva Global Policy program fellow and to work with a UN affiliated organization has provided me with greater insight on ways to work towards my long-term vision of being a physician leader who continues bridging gaps towards long term, sustainable change in medicine. It has also enabled me to be a better medical student and to think outside of the box in terms of improving healthcare within my local community of Cincinnati, Toledo, and Ohio as whole.


---
What's next for your medical career journey?
The COVID-19 pandemic and my experience this summer has highlighted many global and public health inequities that are impacting how quality care is being delivered. This has only increased my commitment to educating doctors, nurses, patients, and other health professionals about their essential role in shaping equitable local and global policy development. Upon returning to the University of Toledo to start my second year of medical school mid-July, I will continue to lead programs at my medical school that have to do with advancing health equity, underrepresentation in medicine, and exposing more medical students to the various ways in which they can impact medicine on a local, state, national, and international level. I will also continue to strengthen the local community of Toledo. A program that I continue to develop and lead at my medical school is the Foundations for Empowered Leaders (FUEL) Program which was established to advance underrepresentation in medicine and equip incoming medical students with the academic, professional, and personal skills that will empower them to be successful in medical school and carrying out their vision of the type of impact they desire to have as a medical student and physician.
---

---

---