view all news
Complete Story

02/21/2023
Student Member Q&A with David Warner

OSMA Student Member Spotlight:
---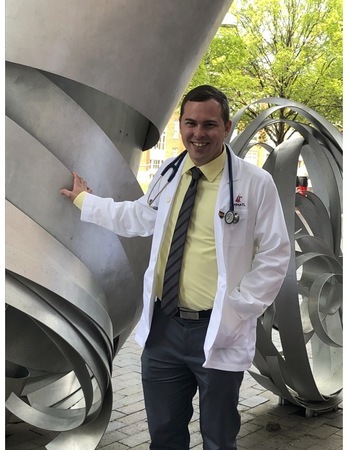 David Warner
Joined OSMA in 2021

Twitter: @david_warner_2
---
Q: Tell us about your medical career: What is your role and where are you currently studying, what are your future plans?
A: I am currently an M2 at the University of Cincinnati College of Medicine. My future plans are to get involved in academic medicine with a current interest in becoming a nephrologist.

---
Q: What are the different ways you have been involved in OSMA over the years?
A: I have been involved with the OSMA for the last 2 years. My involvements have been attending MSS and HOD meetings and writing resolutions for the OSMA.
---
Q: What are you looking forward to in working with the OSMA this coming year?
A: I am interested in learning more about alternative ways that medical students can get involved in the OSMA outside of the resolution-writing process.
---
Q: What do you see as some of the biggest issues facing healthcare in the coming years? How can OSMA work to address these issues?
A: I think the spread of medical misinformation and distrust in the healthcare system are major issues affecting patient care today. Public education campaigns and continued conversations to educate our legislatures, especially those writing healthcare policies without any experience in healthcare, are efforts that can be taken to combat these issues.
---
Q: What are some of the ways in which OSMA has supported you?
A: OSMA has helped me find a network of peers and mentors who have inspired me on my journey to becoming an advocate for others.
---
Q: How can Ohio physicians get involved in OSMA and get the most out of their membership?
A: Attending meetings and getting involved with OSMA MSS leadership are great ways to get involved in the OSMA. This will help you build relationships with OSMA members from across the state who are passionate about advocacy and supporting the health of Ohioans, which will help you figure out your path within the OSMA.
M1/M2 Curriculum Committee
AAMC Organization of Student Representatives,
Nephrology and Hypertension MSSP


---

---