view all news
Complete Story

06/20/2023
IMG Member Spotlight with Rajpal S. Aujla, MD
---
Spotlight on International Medical Graduate (IMG) Section Leaders!
OSMA is proud to be launching the International Medical Graduate (IMG) Section. Recognizing that physicians representing international medical schools bring a wealth of diversity and are a vital part of Ohio's physician community.
OSMA looks forward to working with the IMG Section members to represent the unique interests of IMG members through professional development, education, programming, outreach, communication, and networking opportunities.
---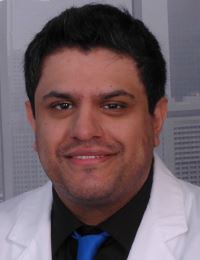 Rajpal S. Aujla, MD
IMG Leadership Board • Vice Chair

Title/practice specialty: Fellow, Hematology and Oncology

Years in OSMA: 2 years
---
Q: What is your favorite part of practicing medicine in your specialty area?
A: Oncology to me represents the humanity in medicine. Being able to provide the care and support for patients during their greatest time of need (cancer diagnosis) allows me to become something beyond just the patient's Oncologist. I enjoy providing care for both the medical and psychological aspects of cancer medicine.
---
Q: What are some of the issues specific to International Medical Graduates?
A: IMGs are not given the same value and respect that our fellow U.S. allopathic colleagues receive. We are stigmatized based on our country of origin, medical school training and communication.
---
Q: Why are you excited to be an IMG leader?
A: I'm excited to lend my natural leadership and teaching skills to help advocate for IMGs across Ohio. The predicted physician shortage in the U.S. will not spare Ohio and I will advocate for us to help shorten the gap within this state.
---
Q: What are some of the ways in which OSMA supports International Medical Graduates?
A: By giving us this committee/section, it allows us to have a stronger voice and involvement within the community.
---
---
If you'd like to get in touch with OSMA leadership or learn more about member opportunities, please email info@osma.org.

---