view all news
Complete Story

08/17/2023
Save these Dates to Connect with OSMA's Leadership Team
Upcoming HOUSE CALLS!
Keeping You Connected with Your OSMA Leadership Team
Join our live updates on the following dates for a brief audio interaction on how your OSMA team is working to advance important state legislative and regulatory issues that protect you and your patients.
The House Calls are a free benefit for only OSMA members and staff and are here for you as way to keep you informed, up-to-date and engaged with how your OSMA is working for you. This is also your chance to tune in and express your concerns and issues and learn how we might help!
More details and how to RSVP will be shared in our OSMA member weekly emails.
Nov. 6, 2023 @ 6:30 pm

Dec. 4, 2023 @ 6:30 pm

March 4, 2024 @ 6:30 pm

June 3, 2024 @ 6:30 pm

July 1, 2024 @ 6:30 pm

Sept. 2, 2024 @ 6:30 pm

Dec. 2, 2024 @ 6:30 pm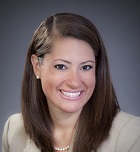 Monica Hueckel
OSMA Vice President, Advocacy


Sean McCullough
OSMA Director, Policy and Legal Counsel
---
---