view all news
Complete Story

09/26/2023
Physician Well-Being Reflection from Our OSMA President
---
Contributing to Physician Well-Being
Earlier this month I had the privilege of participating in an extremely important event and campaign focused on improving physician well-being and normalizing the discussion on mental health. OSMA partnered with Disappearing Doctors to exhibit the original collection of portraits honoring the 400+ physicians who die by suicide each year. It is an incredibly moving art installation and national awareness campaign—now launched in Columbus.
---
"At the Disposables event, I was encouraged to hear from the Ohio Medical Board with important positive changes upcoming for licensees."
~ Dr. Eric Drobny
---
In my role as OSMA President, I look to continue prioritizing physician well-being and mental health, something that was started by our past president, Evangeline Andarsio, several years ago. OSMA efforts on this topic have led to educational resources and the creation of our Well-Being CARE Service. We will continue to focus on regulatory changes and programs to improve the well-being of all Ohio healthcare workers.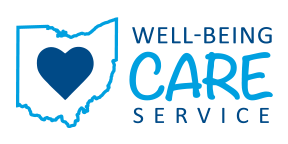 View Recent Regulatory Changes >
---
---